One headache problem of the Dyer is repairing the color of the fabric after finishing. The stripping of the silicone finish and redyeing after that is rather complicated and lots of risks. Our new silicone softener AVCO-ELASTOGUM RD-68 is the best choice for this case.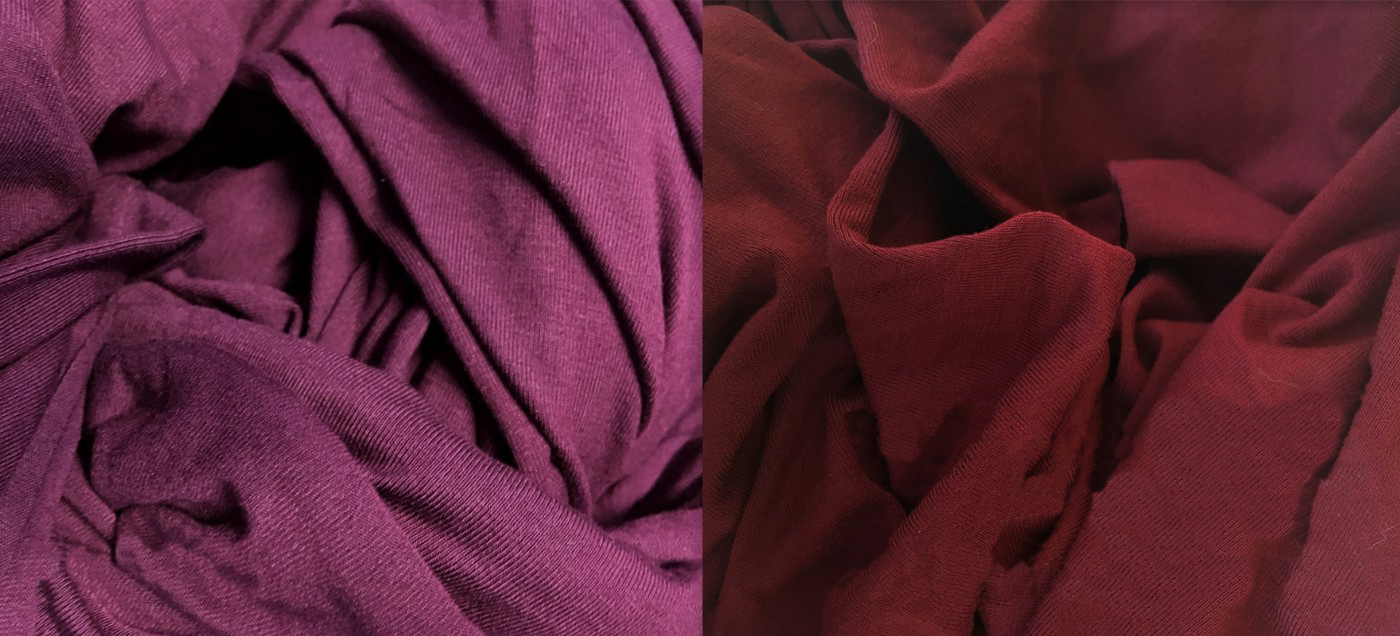 AVCO-ELASTOGUM RD-68 is an elastomeric polymer preparation with a built-in reactive functional end-groups. The polymer bonds to the textile fibers into a three-dimensional elastomeric structure. AVCO-ELASTOGUM RD-68 is designed to provide high-grade softness along with stretchy finish and bounciness to textile fabrics.
The most advantages of AVCO-ELASTOGUM RD-68 is its excellent chemical stability, which almost gets rid of silicone precipitation on padders and dyeable only after the simple wash.
Strip off for redyeing:
Treat the fabric or garment at 90-98OC, 60 mins with below formula:
+ Avcopal VIC: 5 g/l
+ Soda ash: 5 g/l
1 warm wash and 1 cold wash, then redye.
PERFORMANCE
1.Finishing: on turquoise cotton fabric
Stt
(test)

Chemicals

Concentration(g/l)

Test 1

Test 2

1

Amino silicon

50

2

Avco Elastogum RD 68

50

Process :

Padding dry on wet (pick up 80%) à Drying (1600C x 120Secs)

Make the test with cotton fabric
2.Washing (Striping off)
Chemicals

Concentration(g/l)

Avco-Pal VIC

1.0 g/l

Na2CO3

2.0 g/l

Process: RL=1:10 ; (900C x 30 mins) à Hot wash à Neytralize Acetic Acid 0.5 g/l 600C x 15 minute à Dry 1600C x 2 minute
3.Redyeing
Chemicals

Concentration(g/l)

Kirazol tuq blue G

0.1 %

Avco-Leveler 1488

1.0 g/l

Na2SO4

20.0g/l

Na2CO3

3.0g/l

Process: RL=1:10 ; (800C x 30 mins) à Giặt lạnh à Trung hòa Acetic Acide 0.5 g/l 60 0C x 15 minute à Dry 160 oC x 2 minute
TEST RESULT
THE FABRIC FINISHED WITH AVCO-ELASTOGUM IS LEVELLING, WHILE THE FABRIC FINISHED WITH AMINO SILICONE IS UNEVEN